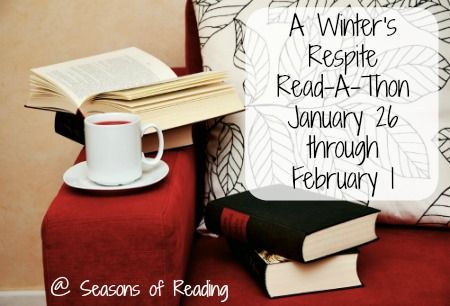 From January 26 through February 1 there will be a Read-A-Thon hosted by

Michelle @ The True Book Addict and Castle Macabre.
#WintersRespite
I have no specific books I will read, whatever I land on will be what I will read. I figure I can finish 2 books for this Read-A-Thon.
Since school has started, I will be in class for 3 nights, so it will take away from my reading time, but I will give it the good old "college" try.